What to look for when buying a desktop computer in 2020?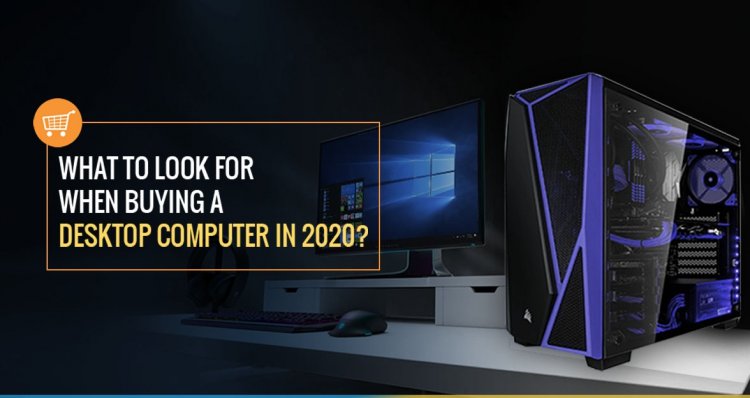 Whether hulking towers, mini PCs, space-saving gadgets, today's desktops pack offer great benefits than ever. Check out a few of our favorite when buying a desktop computer in 2020.
Mostly everyone needs an all-in-one powerful desktop that is suitable for almost every single need and running quickly. You must be thinking why to buy a desktop in this portable world of laptops. A laptop cannot give you the same features at the same price as of a desktop. CPUs and graphics processors are generally more powerful, and they allow you finishing tasks in a less possible time.
For example, if you can buy a laptop with Intel Core i3 Processor at $400, you can buy a $400 desktop with Intel Core i5 Processor.
Best Desktop Computers for 2020
Here are some of our best picks that you should try in 2020 and beyond. We have listed top picks and models from different categories. I am sure it is going to help you in the best possible way.

Apple iMac 27 Desktop:
It is available with the Intel Core i9 processor and updated Pro graphics. The size of the screen is 27 inches. It is as powerful as it is beautiful. It is a top-notch computing platform with a sleek design, excellent quality, and an amazing bundle of software apps.
Apple iMac Pro Desktop:
It is, again, a beautiful creation with a sleek design and excellent computing power. The product is available with a brilliant 5K display and just the perfect choice for creative professionals. The only drawback is that the keyboard is not as comfortable as it should be.
Apple Mac Mini:
It is a compact PC that delivers excellent storage, memory utilization, core-processing power. It offers cutting-edge connectivity that is much higher when compared to its size. Most software programs are installed in advance as needed by users.
Corsair One i160 Gaming PC:
This desktop is specially designed for gaming lovers with an optimum CPU speed and super-compact chassis. It is a little expensive but perfect pick for users who need excellent graphics visuals. This desktop has the latest cooling system, and you can upgrade the RAM anytime as needed.
Dell Inspiron Gaming Desktop:
It is a gaming desktop with a Core i7 processor and an attractive hub for gamers on a budget. The interior of the desktop is a little messy, but it ensures excellent performance standards at very reasonable prices.
You can compare these desktop computers and check out the specification carefully to decide on the best piece. The best pick by one person cannot be suitable for everyone. So, you have to complete your homework first and buy a desktop that suits your needs completely. Moving ahead, we will discuss the user guide that can steer you towards technical bliss.
What laptop should I buy? – A Technical Guide to Follow
Getting a new desktop computer is an overwhelming experience, but the excitement may quickly wane if you don't know what to buy. Here is the technical guide to help you in buying the right desktop computer as per your requirements.

Question yourself why you need a Desktop?
The final decision to buy a desktop depends on what you need. Pen down all the requirements, and you can claim serious savings down the line.
You need a desktop for simple tasks, or your kids need it for school assignments.

You want to complete some office work and don't forget to consider the nature of work here.

Are you a game lover and need a desktop with excellent graphics features?

Are you an artist, graphic designer, or music composer? In this case, you need a desktop that can help you out in creating the most impressive images, videos, music files, etc.

This desktop will be used by everyone, or it will be a personal asset.
Laptop or Desktop?
Most people are confused about why to buy a desktop in the mobile world? Well, if you will compare prices, a desktop can give many additional features at the same price when compared to laptops. Here, you have to focus either. You will be working sitting in one place or your job demands for traveling frequently.
Operating System
Deciding on the operating system is your personal choice. The most common operating systems available in the IT marketplace include Mac, Windows, and LINUX. Windows operating systems are used by most users worldwide. If you need a secure one then you can pick LINUX/UNIX. Otherwise, you can choose anyone at your convenience.
Check Your Budget
The desktop may start from $200, and it may go higher up to $2000. So, you have to frame a budget that can put a limit on your search. It is one of the most considerable facts to consider while buying an expensive product.
Components to Consider
Before you start shopping around, you must have a sound idea of different computer components that are vital for building a desktop. They are HARD DISK, CPU, Graphics card, RAM, Peripheral/accessories, etc. Each has a specific configuration, and you have to be a little technical here to decide on the best pick.
Research on Build vs. Buy
It is a common trend building a computer instead of getting it directly from the manufacturer. Building a desktop is a little cheaper, and it adds components of your choice. For tech guys, this option works the best.
Check for Best Desktop Computers
In this blog, we have already some of the best picks for 2020. First, go through the list of pre-built desktops. If you get the configuration you need from the list, order it and start running right away. At the same time, it may increase your budget unnecessarily by adding some unwanted features or components.
These are a few steps that you should work on before buying a desktop. It will help you in getting something you need as per the requirements.
So, what to do next?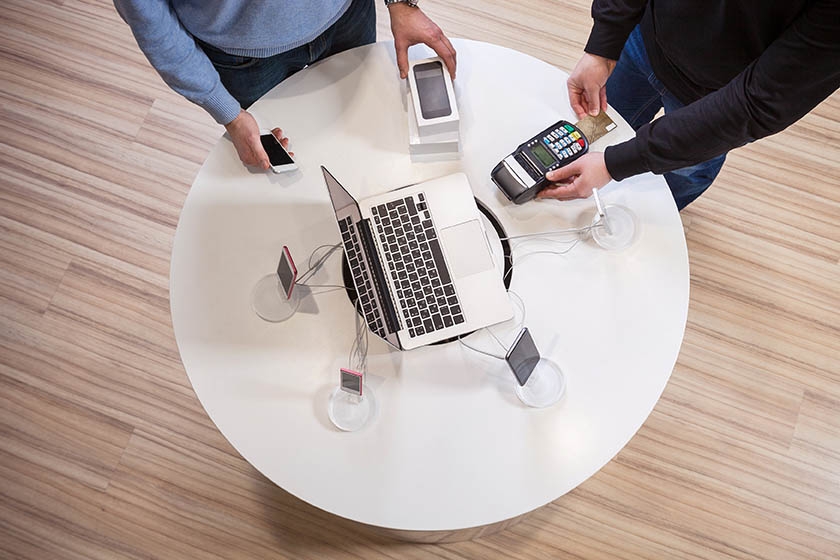 Shop around the Components!
Yes, it is something that will take you to the destination. Once you have prepared a list of components, you have to purchase them one by one. Shop around to make sure that you are getting the best price. The best idea is browsing an e-commerce portal like Hayat and get ample of options in your bag right away. Compare deals from different manufacturers in one place and go for the best quality product in your budget.